Study in Denmark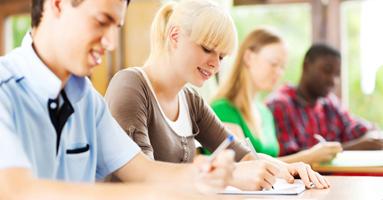 Studying abroad in Denmark forms an excellent ground for your future career. Education in Denmark is designed to foster critical thinking, creativity, analytical thinking, and innovation. It is known for its quality education environment incorporated into its innovative methods of teaching. Denmark is a key destination in the international higher education field because they provide diversified study subjects and excellent standard of living.
Why Global Ties?
Our team at Global Ties has assisted several students from Coimbatore, Tiruppur, Erode and Ooty to find their dream university. Students are lent a clear picture of what to do and what not to do, in addition to details on admission and fee structure with the various courses offered by the Universities, visa requirements and work permits.
Higher Education in Denmark
Denmark uses three-tier degree system in four types of institutions that offer Bachelors, Masters and Doctoral degrees. There are nearly 200 master's degrees taught in English across a wide variety of academic disciplines such as Humanity, Nature, Health, Social Science, Technology, Business, and Information Technology.
Universities in Denmark
Denmark constitutes forty higher education institutions; eight universities specialized in Information and technology or business. There are thirteen universities providing various levels of degrees in fine arts and architecture. Four of the eleven universities provide masters degree, while one of the ten academies offers MBA programs.
All students following their graduation are welcome to stay in Denmark for employment Placement firms look for graduates with competencies such as strong linguistic skills, especially English. Irrespective of the subject you choose, you will be provided with excellent academic standards when you study in Denmark. If you are planning to study in Denmark, The Global Ties is the place to be.