Study Abroad in Dubai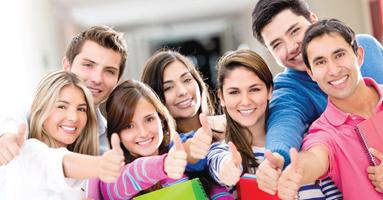 Dubai is a true cosmopolitan and the fastest growing economy in the world. You would undoubtedly pay double the amount of what you are paying here in Dubai. With ample employment opportunities, there are innumerable possibilities to explore your career. International students are attracted towards work opportunities in Dubai.
Students desire to complete their academic education in an international destination like Dubai. The Global Ties provide expert advice to students from Coimbatore, Tiruppur, Erode and Ooty in choosing their right career and academic destination. Get in touch with us to know the details regarding courses offered and the admission details along with the fee structure. We also communicate clearly regarding the visa and the work permit requirements that are vital for International students to pursue their education.
Benefits of academic education in Dubai
✔ According to the world university rankings, Dubai has the top universities in the Gulf area.
✔ Dubai provides low cost education when compared to USA, UK, and Australia.
✔ There is a scope for tax-free earnings from an employment opportunity after graduation or post graduation.
✔ Dubai is a cosmopolitan area where there is political stability, and is considered to be the safest city to stay and study.
✔ Unlike other developed countries, Dubai doesn't allow students to work with student visas. But students can change their student visa to an employment visa which enables them to work full time as well pursue their dream education.
✔ International exposure with a highly recognized degree after graduation.


Dubai is the most populous among the seven emirates of United Arab Emirates. Dubai is the right academic destination with International curriculum accredited by Commission for Academic Accreditation.